JASPER® Offers Remanufactured GM 2.4L Ecotec OHC Engine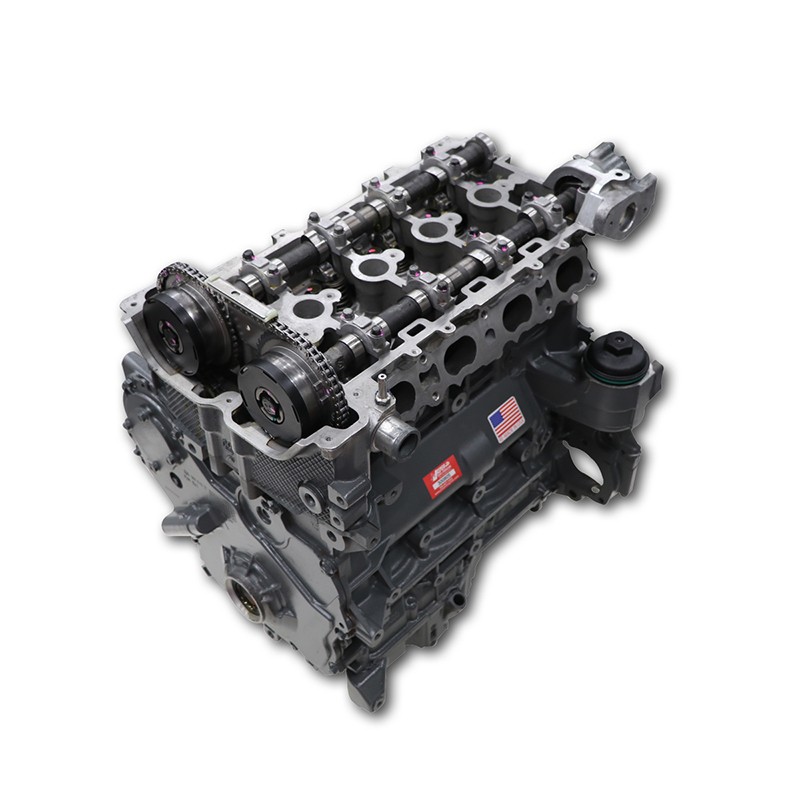 JASPER announced the GM 2.4L Ecotec Direct Injection, and Port Injection, engines are now available. These OHC engines are available on exchange for the following application:
(Direct Injection) (Port Injection)
2010 2006-2008
Chevy: Equinox Chevy: Malibu, HHR
GMC: Terrain Pontiac: G5, G6
Buick: Lacrosse Saturn: Aura, Vue, Ion
2011-2017 2009-2011
Chevy: Equinox, Malibu, Impala, Chevy: Malibu, HHR
Captiva Sport Pontiac: G6
GMC: Terrain Saturn: Aura, Vue
Buick: Regal, Lacrosse, Verano
"JASPER replaces the OE cast aluminum pistons with upgraded aluminum pistons of our own design," says Brad Boeglin, JASPER New Product Development Group Leader. "The JASPER-engineered piston has an anodized top land and crown, which provides a thermal barrier and reduces carbon build up."
"Our piston design increases oil return by 300% through the use of additional oil drain back holes and incorporates an accumulator groove that decreases the pressure between the first and second ring," added Boeglin. "This prevents the upper compression ring from unseating at higher RPMs."
"Finally, a graphite coating prevents dry startup and piston scuffing," he said.
Like most JASPER remanufactured products, the GM 2.4L Ecotec engine is covered by a 3-Year/ 100,000-Mile nationwide, transferable, parts and labor warranty. Full warranty disclosure is available upon request, just ask!
Here at Grover's Auto Repair in Mathews, we recommended JASPER Products. Like JASPER we want the best for all our customers, stop and make your appointment today!
---
Thank you for visiting Grover's Auto Repair in Mathews, VA. Count on our automotive repair technicians for complete automotive repairs, maintenance, and diagnostic services. Choosing our team will keep your car, truck, suv, or van on the roads longer and safer.
Schedule your appointment today (804) 725-7129.