Our automotive technicians know engines and they know performance here at Grover's Auto Repair in Mathews, VA. Put that performance engine experience to work on your project if you are looking to improve horsepower. JASPER Performance engines are the choice many performance drivers have under the hood. Our engines will offer you the performance and dependability you are looking for! Engines that are ideal for street-rods, Corvettes, Camaros and other performance vehicles. You'll be amazed at what you can get for your money with a JASPER performance engine installed right here in our shop and backed by a warranty that is nationwide!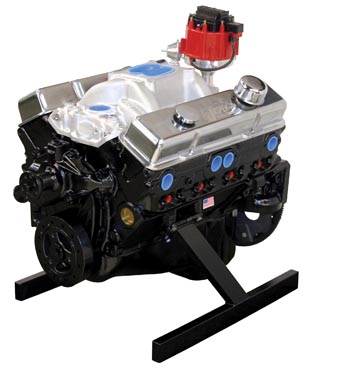 Class 1 Engines for mild camshaft profiles and 10% more horsepower and torque than a stock engine.
Stock Performance Aggressive camshaft profile in comparison to Class 1 Engine with upgraded aftermarket cylinder heads.
Class II Engines Serious horsepower for specific applications with additional machining of castings and performance valves. Matched high-tension valve springs and high performance fasteners.
Our JASPER Performance engines offer a wide range of proven products and performance levels to meet your individual needs!
Match it with a Performance Transmission!
More performance than stock without radical shifting! Heavy-duty lined clutch plates and intermediate sprag plus front band. Competition shift kit and high-stall speed torque converter! All backed with the JASPER WARRANTY - INSTALLED BY EXPERT TECHNICIANS you know and trust! A full warranty disclosure is available at www.jasperengines.com or upon request.
3 YEAR | 100,000 MILE NATIONWIDE PARTS & LABOR WARRANTY
FIND OUT MORE VISIT OUR JASPER ENGINES, TRANSMISSIONS & DIFFERENTIALS SECTION