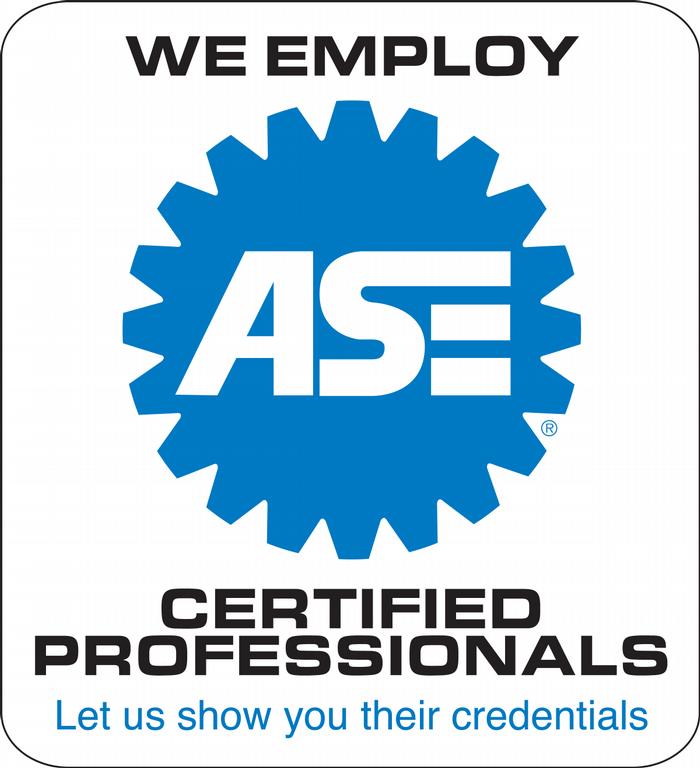 ASE Certified Technicians
We provide superior comprehensive automotive repair and maintenance services and are family owned and operated in Mathews, VA with ASE certified automotive repair technicians.
Why is that important?
ASE, is short for the National Institute for Automotive Service Excellence. Since 1972 our independent non-profit organization has worked to improve the quality of vehicle repair and service by testing and certifying automotive professionals. ASE promotes excellence in automotive repair and service. Over 300,000 Automotive Technician and Service Professionals including Grover's Auto Repair located at 153 Main St in Mathews, VA hold ASE Certifications. ASE Certified Technicians work in every part of the automotive service industry. ASE certifications are based on the technicians ability and knowledge of automotive repair - diagnostics. This allows customers to better gauge a technicians level of expertise and provides tangible proof of their technical knowledge. ASE Certification testing means peace of mind for auto service managers, customers.
How Does ASE Certification Work?
In addition to passing an ASE Certification test, automotive technicians must have two years of on the job training or one year of on the job training and a two-year degree in automotive repair to qualify for certification. The exams are not easy segmented by sub-specialty such as automobile, medium/heavy truck, truck equipment, school bus, collision repair, and more. Only two out of every three test-takers pass on their first attempt. To remain ASE certified professionals must be retest every five years to keep up with ever advancing automotive technology.